Reviews & Testimonials
Read or Leave Reviews for Fogle's Environmental Services.
We are including links to review us on Google, or to create a review to be displayed on this website.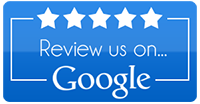 Fogle's Environmental Services
Average rating:
5 reviews
Jul 15, 2018
Great Clean Porta Pots
City & State:
Millsboro, Delaware
Great business with great employees that love their job. Great clean porta pots delivered exactly when they were suppose to be and secretaries answered all questions I had. Also had a trailer for my wedding and it was the cleanest newest looking potty on wheels I have ever seen. Would def recommend this business for anyone looking for potties or dumpsters!!
May 3, 2018
Recommend Their Rest Room Trailer
We use them for our business and if you ever have a special event and need restrooms I recommend their rest room trailer.
Apr 19, 2018
Awesome business!
Awesome business!
Feb 5, 2018
Outstanding Service
Outstanding service and prompt pick up and competitive prices
May 7, 2015
Highly Recommended!
City & State:
Ocean City, Maryland
The best service and cleanest portable bathrooms I have ever been in. We needed one immediately and Fogles service was fast and easy! Highly recommended!