Reviews & Testimonials
Read or Leave Reviews for Fogle's Environmental Services.
We are including links to review us on Google, or to create a review to be displayed on this website.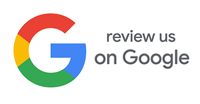 Fogle's Environmental Services
Average rating:
13 reviews
Jul 1, 2023
3rd bday party
This company is so friendly and helpful. From the 1st phone call till the portable toliet is picked up. Used them for my nephew's 3rd bday party and I am getting ready to ise them for my daughter's 1st bday party.
Nov 2, 2022
Wedding
City & State:
Frankford del
Everyone was so friendly from booking the bathroom rental to them bringing it out to the property. Bathrooms were beautiful, clean and well stocked. Would recommend for any event you have ..
Oct 27, 2022
Excellent wedding vendor
City & State:
Bishopville MD
Fogles provided the restroom trailer for our daughter's outdoor wedding reception. The trailer was impeccable, delivered and set up when promised. Highly recommend!
Oct 15, 2022
Excellent Service & Product
Fogle's was such a great company to work with! We rented their Executive Platinum Restroom trailer for our wedding, and from the get go the service was great! Debbie is a star and such a joy to speak with. The team that delivered and picked up the trailer was great, and the trailer itself was fantastic. We couldn't have been happier with the product and service. Highly Recommend their services! Thank you Fogle's team!
Aug 4, 2022
Greatly appreciate there service. I had a roll off dumpster delivered. Was the easiest call I have ever made for service!! Highly recommend!! Thank you for great service!!
Jun 3, 2022
Great Experience
City & State:
Bethany Beach, De
I used Fogle's restroom trailer services for several weeks while the restrooms at our restaurant were under construction. We could not have been happier with the quality of the trailers and the service provided by Fogle's. From drop off, to pick up, and everything in between, the entire team at Fogles's were a please to work with. I highly recommend them for any and all of your environmental needs.
Jun 2, 2022
Excellent Service!
We recently rented a restroom trailer for an event we had for 300 people. The trailer was modern, spotless, and the A/C worked beautifully on the 95 degree day! We received excellent service from Debbie in the office and delivery was a dream. We highly recommend Fogle's!
Nov 14, 2018
Septic Tank Pump out
City & State:
Frederick MD
We were pleased. This was our 1st pump out. We bought this house 2 yrs ago, and at the time we had our offer accepted, no other company would make themselves available in time for an inspection. They were thorough & informative then, found serious work the sellers needed to do..., reevaluated it after seller's work was completed etc. We were thankful then. Fast forward to today. Online I found companies with better ratings & slightly better prices, but we felt a certain loyalty to Fogle's for all that help 2 years ago. We were pleased today, too. They made an appointment, had our records on file from 2 years ago. Noone needed to be home. They left a very detailed report & receipt so we have a record of the condition of everything when they pumped out. Hope I don't need them for another 2 years, but when the time comes, I will choose to call on them first again. Some other reviewers complained about the manner of the person on the phone. I had no problem with her at all. Needless to say, I wasn't looking for small talk or someone to ask about my day. I'm calling to schedule waste removal from a septic tank. She did what I asked & explained the cost & timeline matter of factly. I have no hesitation in recommending Fogle's to anyone.
Yelp Review by Richard K.
Jul 15, 2018
Great Clean Porta Pots
City & State:
Millsboro, Delaware
Great business with great employees that love their job. Great clean porta pots delivered exactly when they were suppose to be and secretaries answered all questions I had. Also had a trailer for my wedding and it was the cleanest newest looking potty on wheels I have ever seen. Would def recommend this business for anyone looking for potties or dumpsters!!
Google Review by Chris Coates
May 3, 2018
Recommend Their Rest Room Trailer
We use them for our business and if you ever have a special event and need restrooms I recommend their rest room trailer.
Google Review by Sadie Peters
Apr 19, 2018
Awesome business!
Awesome business!
Google Review by Tom Forsythe
Feb 5, 2018
Outstanding Service
Outstanding service and prompt pick up and competitive prices
May 7, 2015
Highly Recommended!
City & State:
Ocean City, Maryland
The best service and cleanest portable bathrooms I have ever been in. We needed one immediately and Fogles service was fast and easy! Highly recommended!